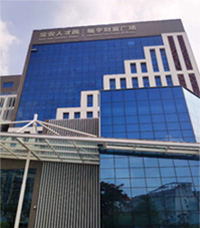 Shenzhen Huayu International Certification Co., Ltd. (abbreviation: Huayu International), established in September 2017, is a third-party certification registered by the industrial and commercial administration, with independent legal personality, and approved by the China National Certification and Accreditation Administration Agency (certification approval number: CNCA-R-2018-388). As a subsidiary of Shenzhen Nanshen Human Resources Co., Ltd. (stock code: 836122) listed on the New OTC Market and one of the top 500 companies in Shenzhen in 2018, Huayu International relies on the parent company's huge business system and talent reserves to focus on the field of certification audit , The owner scope covers first-party evaluation, second-party review, third-party certification, corporate butler service, management ability training, etc., and serves many well-known companies such as China Resources, Southern Airlines, Hitachi, Rouyu Technology, etc., and provides customers with value-added services ,Create value.
Since its establishment, Arima International has strictly complied with the relevant national laws and regulations and the requirements of accreditation agencies, established and operated an effective quality management system to ensure that the management and implementation of certification audits are carried out in accordance with relevant requirements, and that the effectiveness of certification activities is in line with the country The requirements of industry authorities and relevant regulatory documents are subject to the supervision of the national certification and accreditation regulatory authorities and the China National Accreditation Service for Conformity Assessment (CNAS).
Under the guidance of the core values of "profession, fairness, pragmatism, and keeping promises", Huayu International focuses on "improving the organizational capabilities of customers" through professional services, and strives to become an international and professional evaluator and obtain a good reputation and competitive advantage in the market..